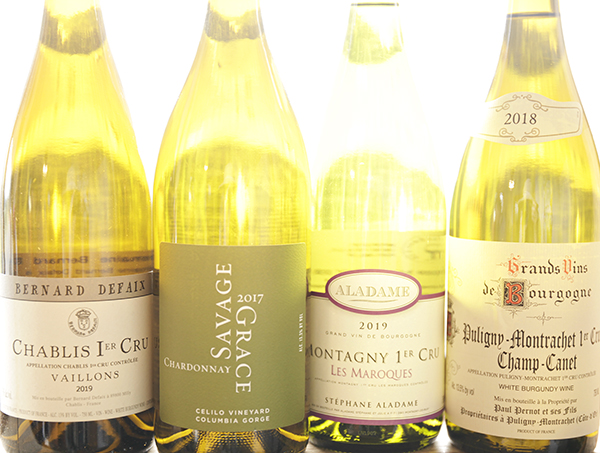 This coming weekend starting June 17th - July 3rd in Underwood only, we will be offering a unique and in-depth exploration of Chardonnay from the Celilo Vineyard in the Columbia Gorge AVA and Burgundy, France. This vertical will examine what it means to be "Burgundian", "cool climate", and "low alcohol" and explore the beautiful primary characteristics that are expressed in such wines, ultimately challenging misperceptions.
In this vertical, you will get to taste five vintages of Savage Grace Chardonnay from the Celilo Vineyard, believed to be Washington's oldest Chardonnay Vineyard. Bookending the vertical, we have included three French wines from renowned producers, Domaine Bernard-Defaix, Stéphane Aladame, and Paul Pernot et Fils.
Rick Ensminger, Celilo's 40-year manager, and steward talks about the history of the vineyard and farming. Rick has since passed away but we remember him and honor him.
Food Pairing
We will be pairing the vertical with a Tuna Melt made from PNW premium albacore, topped with a raclette, and served on a rustic white from White Salmon Baking Co.
Please make your reservation HERE.
Underwood Tasting Room
June 17th - 19th (noon - 5pm)
June 24th - 26th (noon - 5pm)
July 1st - 3rd (noon - 5pm)
For those who are too geographically compromised to visit our tasting room, you can enjoy this full vertical at home. Please visit our store or click HERE to purchase your 6-pack, or HERE for the 4-pack.
Chardonnay Vertical
7-pours
2013 Savage Grace, Celilo Vineyard, Columbia Gorge AVA
2014 Savage Grace, Celilo Vineyard, Columbia Gorge AVA
2015 Savage Grace, Celilo Vineyard, Columbia Gorge AVA
2016 Savage Grace, Celilo Vineyard, Columbia Gorge AVA
2017 Savage Grace, Celilo Vineyard, Columbia Gorge AVA
2019 Savage Grace, Celilo Vineyard, Columbia Gorge AVA
2019 Domaine Bernard-Defaix, Chablis '1er Cru Vaillons', Burgundy
2019 Stéphane Aladame, Montagny '1er Cru Les Maroques', Côte Chalonnais
Special Pour
**2018 Paul Pernot, Puligny Montrachet '1er Cru Champ Canet', Côte de Beaune**
Savage Grace Vintages available for purchase
2014 Savage Grace, Celilo Vineyard, Columbia Gorge AVA
2015 Savage Grace, Celilo Vineyard, Columbia Gorge AVA
2016 Savage Grace, Celilo Vineyard, Columbia Gorge AVA
2017 Savage Grace, Celilo Vineyard, Columbia Gorge AVA
2019 Savage Grace, Celilo Vineyard, Columbia Gorge AVA